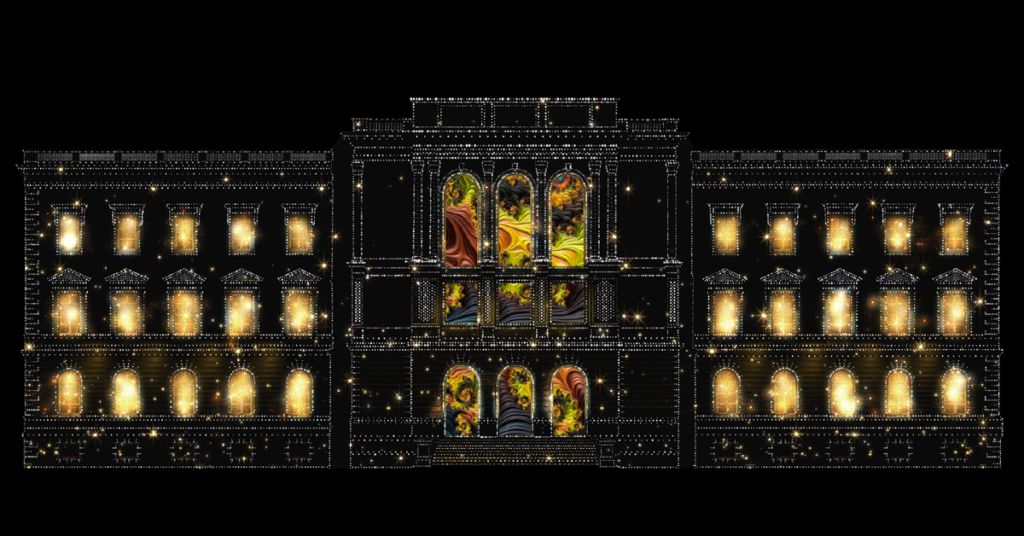 "MATHS ET BRILLANT"
We believed in it until the last minute and we hoped to be able to offer you this show. However, the Federal Council's announcements on the 28th of October did not allow us to maintain the show.
The whole team deeply regrets it but the priority is obviously to control the pandemic.
We hope to seeing you in 2021 if the health situation allows it.
---
As is now traditional, a sound and light show in the Parc des Bastions will accompany this year's Wright Colloquium. Each evening, the facade of the University of Geneva's oldest building will be brought to life in a dazzling display of rhythm and colour. The show will take us on a journey through time and space, visiting the Babylonians and ancient Chinese. It will guide us through the beauty of algebra and geometry and, above all, beguile our senses with shimmering colour and entrancing music, encouraging the young, and the young at heart, to break into dance.
Sound and light show designed and produced by Spectaculaires, les Allumeurs d'Images, commissioned by the Wright Foundation
---