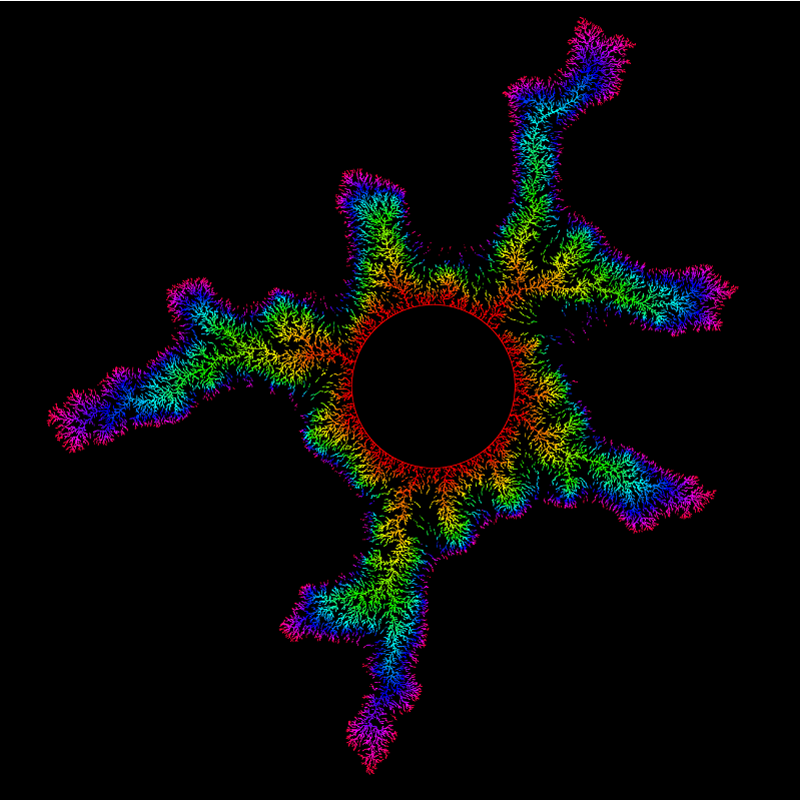 Mathematics is often perceived as a dry and obscure discipline. Many remember hours spent trying to decipher incomprehensible symbols or understand abstruse formulas. Yet maths have so much to offer! Those who embark on their discovery have the opportunity to see that they are not only fascinating and exciting, but also… beautiful.
This exhibition presented below proposes you to discover "beautiful maths".
You will find in this exhibition nine posters, each one including an image proposed by a mathematician and the reason why this image is beautiful to them.
To play a bit and test your memory, each poster ends with a short question. Have fun!
And for the most curious, you can discover an explanation of the math behind each poster by clicking on "More information" as well as a glossary.
Enjoy your visit!
The answers to the question game.
We asked researchers who work or have worked at the UNIGE to select one or more images from their research. The constraint? Explain to us why they consider their image(s) to be beautiful.
As written by one of our researchers, Adrien Laurent, "The aesthetics of Mathematics are present as much in the beautiful images and the fabulous results as in the slow process of thinking that led to them".
Exhibition curators
Elise Raphael
Joana Mailler
Shaula Fiorelli
Scientific Content
Felix Günther, Dmitry Krachun, Adrien Laurent, Gaëtan Kuhn, Samuel Monnier, Jan Pulmann, Amanda Turner